See Me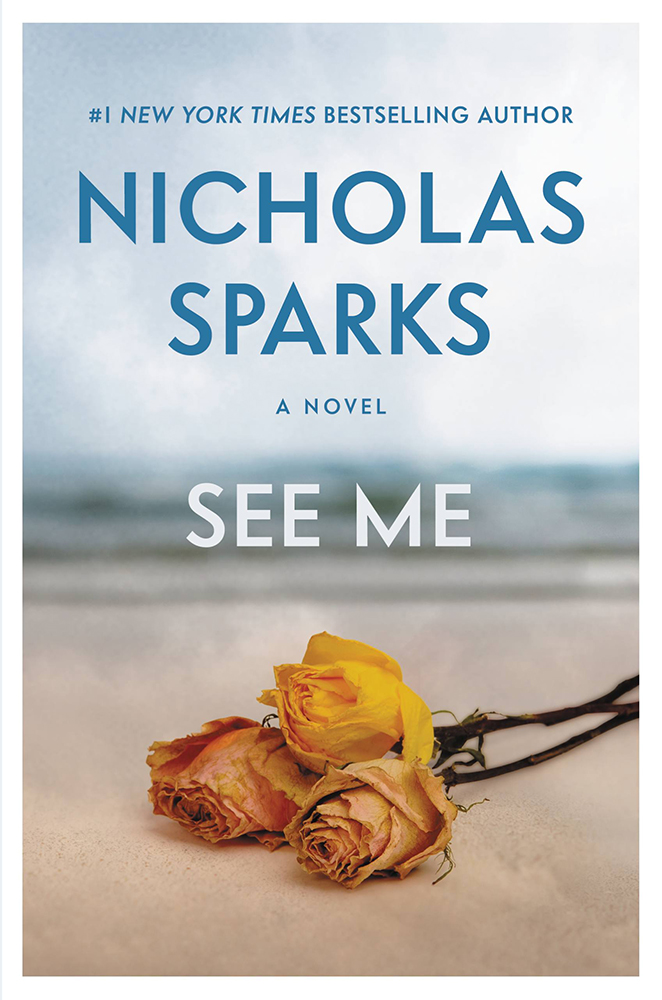 Nicholas Sparks' latest bestseller, See Me, is worth seeing!  Most of these kinds of books need no advertising.  They are like chain restaurants when traveling; you know what to expect.  Sparks fans just read them as they hit the stands, regardless of plot.  Or so I thought…as I dished about my recent escape into the tangled world of Maria and Colin to my bookie friends, most said, "I don't read him any more, his books are too sad."  I too have fallen into that category in the past, tired of crying my way through an implausible but fitting ending.  I am here to say NOT SO in See Me.  There IS the classic romantic duo, so in touch with how they feel about each other (classic Nicholas Sparks) and a thriller thrown in.  Even when I identified the villains, I was still tearing through to the end, eager for the wrap up.
The story in brief:  Maria is a young lawyer in a firm with some sexual harassment problems.  Colin is a super fit bartender, cage fighter, and college student studying to become a third grade teacher. (Really Nicholas??)  He has some anger management issues and a parole officer.  They meet, fall in love, do some paddle-boarding, and then a case from Maria's past begins to haunt her. Or is it one of the partners at the firm exacting some revenge?  In an interview I read with the author, Sparks says thrillers are his favorite genre to read.  Looks like he has picked up some useful tips and is embracing the thriller without ceding his romance writing expertise.
If you need a palette cleanser between some literary fiction and some non-fiction, or you find yourself unable to sleep at 3 a.m., try See Me.